Stellar Glass Kettle 1.7L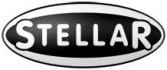 Item: 12448
Measuring guide to promote energy efficiency - only boil the water you need. Plastic-free inner body, meaning water is boiled on stainless steel and in contact with glass only. Fast boiling, thanks to concealed 2200w element. Led light ring power indicator, provides this kettle with a contemporary look.
Easy to fill push button lid with built in limescale filter. Cordless - Kettle rotates 360° on base for right and left-handed use. Auto cut off boil dry protection.

1 review

In stock
Product Description
Wattage: 2200W
Weight: 1,154g
Height: 23.0cm
Width: 16.0cm
Length: 21.0cm
Stellar 2 Year Electrical Guarantee
Collection Only
This item is available for collection only.