Coffee Shop
---
Our Coffee Shop will be open this Sunday 19th December from 10am - 1:30pm.
The Coffee Shop at Barsleys has a contemporary and relaxed atmosphere with friendly service. It is ideal for a break from shopping or a place to meet up with friends and family to enjoy a chat with a drink and maybe a slice of one of our indulgent range of cakes or if feeling rather hungry something from our range of hot food or salads.
To view our full menu and prices please click on the link.
---
Our Coffee Shop Is Now Open
Our updated Coffee Shop opening times are Monday - Saturday 9am - 4pm.
Please be aware of the following changes that we have had to make in order to protect both colleagues and customers:
We will be offering a range of delicious meals, snacks, cakes and drinks. Please be advised that some of our menu items may be temporarily unavailable or limited due to the current situation.
Face coverings must be worn when not sitting at your table unless exempt.
Please enter through the normal Coffee Shop entrance and queue on the 'Wait Here' floor markers. A member of staff will take your order at the service point as normal (there is a perspex screen in place). Where possible, please pay with contactless card.
For the purposes of government track and trace we are required to keep a record of customer details. If you are a Privilege Card holder please ensure you use your card at the till point (you will be able to scan this yourself). If not we will need to take your name and contact telephone number or you will need to scan the NHS QR code.
Once you have paid, please take a seat at your table where we will bring your drinks and food over to you when they are ready.
We have reduced the number of tables and chairs within the Coffee Shop to provide a safe distance between customers. Please remember that you should only share a table with members of your household or social bubble.
We have introduced a one-way flow for entering and exiting the Coffee Shop. When you have finished, please exit through the doorway at the far end of the Coffee Shop.
We have put in place more frequent cleaning of high touch point areas and will continue to clean all tables and chairs with anti-bacterial spray between customers. Please do not sit at a table until the previous customers items have been cleared away and the area has been cleaned.
Please be aware that service may take a little longer than normal as we adjust to new procedures as well as being required to limit the number of staff that are able to work safely within the preparation area.
A maximum of 6 people or families from 2 households may sit together.
---
Hot Drinks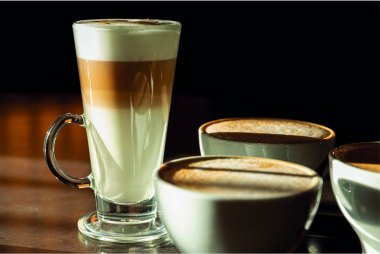 Cakes & Slices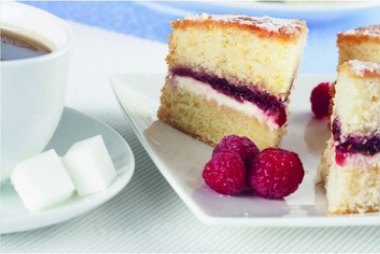 Cold Drinks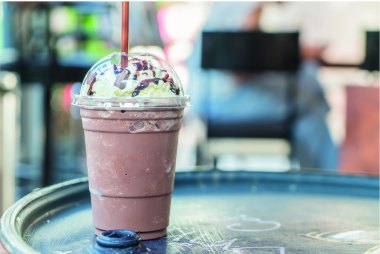 ---
We offer a range of hot drinks including Americano, cappuccino, latte, espresso, hot chocolate, tea and speciality teas.
We offer a wide selection of cakes, scones, biscuits and slices. Our indulgent range of cake is changed regularly to offer a variety of flavours and we usually have 3 different cakes on offer each week. A number of our cakes and other products are gluten free and our staff will be happy to advise you if you ask prior to your selection.
The range of cold drinks we have include fruit juices, smoothies, milkshakes, soft drinks such as Coca Cola, Diet Pepsi and San Pellegrino, as well as mineral water – still and sparkling.
---
Sandwiches & Rolls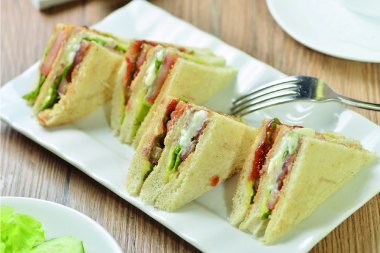 Hot Food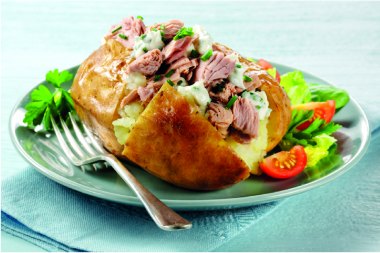 Salads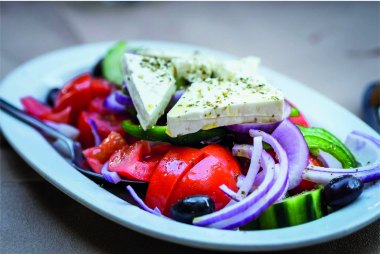 ---
Our sandwiches are available with a variety of fillings and a choice of breads, baguette or cottage roll
Our hot food is freshly prepared when you place your order. Examples of food we serve include jacket potatoes with a range of fillings, various soups with a roll, panini, a range of toasted sandwiches as well as a variety of 'Light bites'.
We also serve cold food which includes a wide range of salads and a variety of ploughman's
---
During your visit to our Coffee Shop do not miss the unique glass etchings we have on display. These large panels depict traditional Kentish hop scenes from the past.
---
---