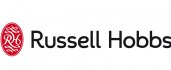 Russell Hobbs
---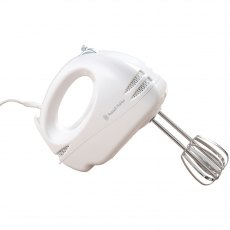 RUSSELL HOBBS HAND MIXER
Use the Russell Hobbs Food Collection Hand Mixer to mix egg whites, cake mixture and batter to optimum consistency.
RUSSELL HOBBS BUCKINGHAM 2 SLICE TOASTER
The Buckingham 2 Slice Toaster is ideal for toast lovers who want to expand their bread choices. With wider slots you don't have to slice your bread thinly at breakfast time. Instead you can enjoy bagels, crumpets or larger, thicker slices.
---
---
RUSSELL HOBBS TEXTURE KETTLE
Premium black plastic kettle 1.7L capacity Rapid boil zone feature Denoting 1/2/3 cup volumes Boil 1 cup of water in 45 seconds Save up to 66%energy Premium black plastic kettle
Russell Hobbs Categories