At Barsleys we stock an extensive range of duvets in a variety of fillings – synthetic, duck feather and down and in a range of togs and sizes. Come into the store to see the full range we have to offer.
---
Breathe Duvet
It's the clever technology behind these climate control duvets that makes them extra special. These duvets blend Smartfil® technology with a special ingredient called Modal, which is derived from natural wood pulp and exceptionally breathable. Modal helps to wick moisture away from the body, allowing you to sleep in total temperature-controlled comfort and wake up feeling refreshed. By investing in a temperature-regulating duvet, you'll be investing in a calming and restorative night's sleep. Pair it with the Breathe Pillow to keep your cool from head to toe.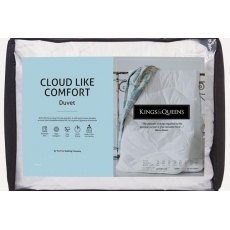 Cloud Like Comfort Duvet
A luxuriously soft to the touch microfibre cover encases a microfibre blend fill for a simply snug & comforting 10.5 tog duvet.
---
Goose Feather & Down Duvet
Ease into a comforting night's sleep with this natural Goose Feather and Down Duvet. This natural duvet is ideal for people who prefer a 'tucked-in' feeling as they drift off. The luxury of goose feather and down filling, encased in 100% pure cotton, provides comfort as nature intended. The Goose Feather and Down duvet has natural thermal properties, breathable properties that allows for hours of sumptuous sleep every night.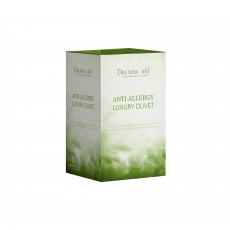 LUXURY ANTI-ALLERGY DUVET 10.5 TOG
This 10.5 Tog Anti-Allergy duvet offers the ultimate in refreshing and restful sleep. The satin stripe microfibre cover is incredibly soft, so you can enjoy a luxurious and rewarding rest. With the added benefit of Aegis-treated fibre to prevent the development of dust mite, bacteria, and fungi, this duvet provides an allergen-free sleep night after night.
---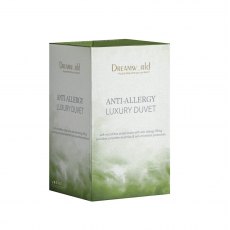 LUXURY ANTI-ALLERGY DUVET 4.5 TOG
Turn your bedroom into a luxury retreat with this supremely soft anti-allergy duvet. Featuring an Aegis microbe shield, that has a proven anti-microbial protection from odour causing bacteria, mould, mildew and fungus for the life of your duvet. Permanently bonded into the fibre filling this anti-microbial barrier is safe and environmentally friendly.
Silk Sensation Duvet
A luxurious 4.5 Tog duvet that provides a natural like feel and comfort. With a striped cover made from 100% polyester peachskin that encases a microfibre blend filling with a sonicseam finish.
---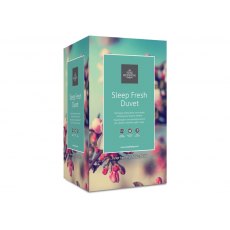 Sleep Fresh Duvet 4.5 tog Duvet
Designed to provide you with a fresher and healthier night's sleep, this duvet features layers of fine fibre that move around freely allowing your body the opportunity to breathe freely at night. This 4.5 Tog hypo allergenic duvet is designed to help you sleep soundly through out the night. The duvet can be washed at home at 60ºC making it convient and easy to look after.
Spundown Duvet
This Spundown duvet is a washable duvet that offers the ultimate in comfort and convenience. The washable duvet can be washed in the comfort of your own home time and time again, whilst retaining its quality wash after wash. The advanced Smartfil® fibres are highly compressible, allowing the duvet to fit in a domestic washing machine, and the fibres to recover and return to their original plump shape. The washable duvet is ideal for allergy sufferers as it can be washed at 60°C (the temperature that kills dust mites) for great protection and freshness you'll love.