---
210173 Bracken Check Woven Scarf
Finish off your look and keep the cold away with this versatile scarf that's designed to be soft against the skin. The check print and tasselled ends give it the classic touch.
Corey Textured Scarf
100% Acrylic Everything is more fun with pom poms right?! Well if that is the case the new Corey scarf is a hoot! We have added palm sized, fluffy pom poms to the ends of this soft, textured knit scarf, and it really makes us smile, we hope it makes you smile too.
---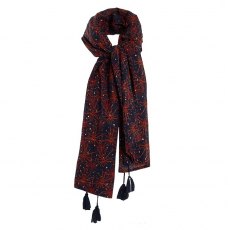 Felicia Sparkle Print Scarf
100% Polyester A quick way to bring a touch of class to an outfit is with this new Felicia sparkle print scarf. Lightweight and easy to style with fun tassel ends.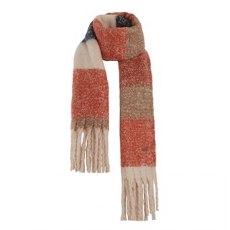 Katy Brushed Scarf
100% Polyester A scarf is a wonderful way to bring colour and fun to an outfit, plus they are essential for the cooler months. This Katy brushed scarf is such a good size it can also double as a blanket, shawl or wrap, whatever you like.
---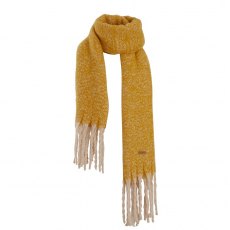 Ninah Boucle Scarf
100% Polyester Want a scarf that can do more? We love the Ninah boucle scarf because it can also double as a blanket, wrap or shawl. It is so soft and cosy, with a mottled texture and twisted tassel ends, it's a hug in a scarf.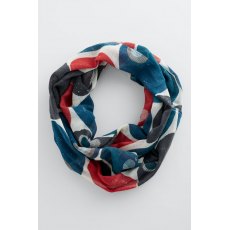 Pretty Circle Scarf Carved Shapes Raincloud
90% Wool, 10% Silk If you're a fan of our Pretty Printed Scarf, you'll love this stylish circle version. We've used the same luxurious blend of wool and silk for this stylish circle scarf.
---
Pretty Printed Scarf Collage Bloom Sailor
90% Wool, 10% Silk The Pretty Printed Scarf is made from a luxurious blend of wool and silk and is the easiest way to add a splash of pattern to your look. It's lovely and long, so you can wear it in lots of different ways.