VEGAN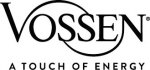 Item: 12565
THE WORLD'S FIRST CERTIFIED VEGAN TOWEL COLLECTION.
The VEGAN LIFE Collection is VOSSEN'S first towel collection to be manufactured entirely without animal products. In traditional textile manufacture, and during the production of conventional towels, the use of animal products is standard. The aim at VOSSEN was to develop a towel that is 100 % plant-based, in order to make a contribution to a better world. The collection is 100 % vegan and has been certified by the European Vegetarian Union. VEGAN LIFE has an urban, timeless design and is available in several stylish colours.
GENTLE ON THE SKIN. GENTLE ON NATURE.

In stock
Product Description
100% Super Soft Cotton
It is important that you wash every terry product before you use it. To be environmentally friendly we advise washing temperatures between 20°C and 40°C.
Always wash white, lightly coloured and deeply coloured products separately. A high performance detergent containing optical brighteners should only be used for white terry towelling. A mild detergent should be used for coloured terry towelling to preserve the brightness of the colours. We advise liquid laundry detergent.
During the first 10 washing cycles of new terry products, please do not use conditioner at all. Afterwards, we recommend to avoid conditioner, as it adheres like a film around the fibres causing a negative impact not only on the absorbency of the terry products but it also can cause an increased development of lint. If you own a tumble dryer, you do not need to use any fabric conditioner at all. Thanks to our unique AIRpillow technology, our products are extremely soft and fluffy as is.
It is quite normal for terry towelling products to produce lint when they are new – especially if they are high-grade or highpiled fabrics. Due to our unique AIRpillow technology, VOSSEN products produce 90% less lint than conventional towels. To prevent excessive and long-term linting, the towels should not be allowed to rub too much in the washing machine so always ensure that the washing drum is full to capacity.
These products are made out of natural cotton; therefore they can never be absolutely shrink-proof. You can prevent the fabric from shrinking by stretching it whilst it is still damp or after drying, by pulling it into shape. The tumble dryer temperature should not be set too high.
Pulled threads are no problem! Simply cut them off flush with the pile. To prevent pulled threads, please do not wash your terry towelling products together with garments which have hooks or zips.
Collect in Store
This item is available for collection.
Home Delivery
UK mainland delivery from £3.99