---
DESIGNER PENCIL CASE
Personalise your pencil case. Over 100 felt shapes. Make a charm for the zip & add your name. Would make an ideal gift for any occasion. Adult supervision recommended. Suitable for Age 5+
FUN WITH WOOL
Make 4 great projects. Learn basic techniques with needles and bobbin. Includes a reusable pom pom maker. My First' introduction to wool crafts. Age: 6+
---
FUNKY JEWELS
Make 4 pieces of jewellery. Includes easy bake Clever Clay. Create different styles of clay beads. Assorted coloured beads. Age: 8+
KIDS DOUGH TOOL CASE
A variety of sets of the classic kid's dough, the soft, spongy texture of kids dough is appealing to children as they can mould the dough into all sorts of shapes and figures with their hands or by using the shapes on the lids. The dough has an extremely distinctive smell that many people who loved dough will never forget!
---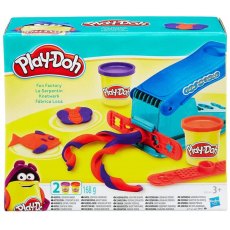 PD BASIC FUN FACTORY
Create lots of silly, squiggly, wiggly creations with this little press 'n squeeze Play-Doh machine! The Play-Doh Mini Fun Factory toy is a tried and true classic, and this one comes in a convenient mini size for an easy and fun on the go activity that's even easier to store in small spaces.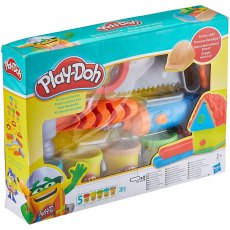 ---
PD FROSTING FUN BAKERY
In the magic bakery of Play-Doh is the recipe: creativity and fantasy. Here small bakers create imaginative baking creations on 3 magical kneading stations.
PLAYDOH - MINI BUCKET - ASST.
Play-Doh Mini Fun with Beach Creation Bucket Lets you Mold & Cut all Kinds of Beach Creations Convenient, Easy to Carry Bucket Have buckets of fun with these handy-dandy, carry-along mini buckets.
---
PLAYDOH CRAZY CUTS
You're the boss at the Crazy Cuts barbershop, and it's time to make the most colourfully creative hairstyles ever.
SURPRISE CARDS
Personalise 8 colourful cards. Add surprise messages inside the flaps! Decorate with the sticker sheet. Includes over 50 stickers! Suitable for ages 6+