---
Body Lab
Listen to a heartbeat, measure the air in your lungs and test muscle memory! Discover the strength of hair, analyse fingerprints and explore good and bad bacteria on your skin! Includes 14 fun experiments. Winner of the 2019 Progressive Preschool Award for Best Preschool STEM Range.
DYSON CORD FREE VACUUM
Keep your play house clean a tidy with this Dyson hand held vacuum, this super cute Dyson vacuum is a direct replica of the latest hand held DC59 model.
---
HENRY VACUUM CLEANER
Little Henry Vacuum Cleaner Scaled down version of the popular Henry vacuum cleaner. With real suction!!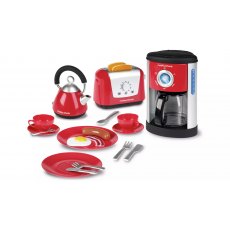 MORPHY RICHARDS KITCHEN SET
Little ones adore role play and pretending to do jobs around the house just like grown ups. With this Morphy Richards kitchen set, they can do just that.
---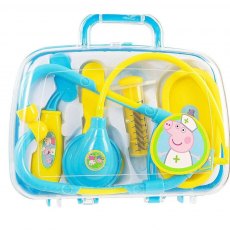 PEPPA PIG MEDICAL CASE
Be just like nurse peppa with this super cute medical case. All accessories pack away for tidy play.
STEAMIN REX
Steamin' Rex Motorised Steam Blowing Dinosaur.
---
Super Set Family Garden
SuperSet Family Garden Product No.: 70010 with enclosure for small animals, pickable flowers, vegetable patch and children's play equipment. Dimensions: 23,5 x 18,5 x 10,5 cm (LxWxH)
W/S MICROSCOPE
See amazing detail through this miniature microscope. Complete with LED light and adjustable focus.