Relyon Headboards
Relyon offer a blend of modern, traditional and contemporary styles, the right headboard can form the centrepiece of your dream bedroom. Available in a host of fabrics, Relyon headboards are beautifully handcrafted.
---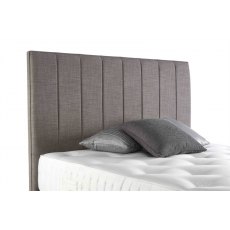 Baronial
A sleek and sophisticated headboard from Relyon upholstered with vertical panelling.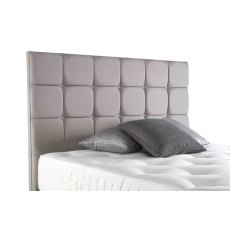 Consort
A Relyon headboard with a striking design finished in a square panel effect with row(s) of buttons.
---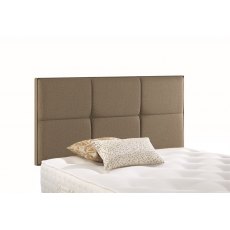 Contemporary
Stylish and bold design finished in a rectangular panel effect with two button detail per row.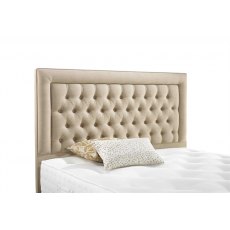 Grand
Traditional design with a main panel of beautiful buttons and pleats in a diamond pattern arrangement framed with a plain border and piped edges.
---
Loren
The Loren is a brand new fabric headboard from Relyon. This contemporary headboard features a neat and stylish contemporary linear design. The Loren will be the perfect addition to any style of bedroom interior.
Modern
The Modern design is simple, stylish and comes upholstered with a padded finish.
---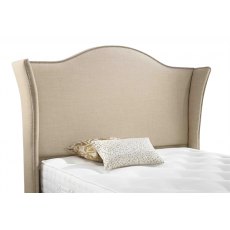 Regal
This Relyon upholstered headboard has be designed to be an impressive focal point for bedrooms with its arched top and winged sides and silver stud detailing around the edges.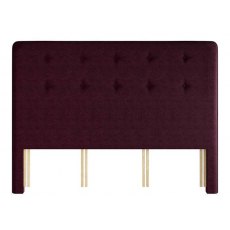 Rydal
A simple and classic upholstered headboard design with row(s) of buttons for added interest.
---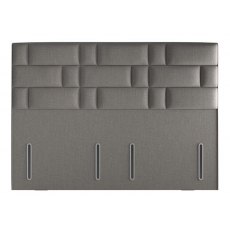 Santon
Upholstered headboard with a striking brick panel pattern.
Taylor
The Taylor is a brand new fabric headboard from Relyon. This contemporary headboard features classic, clean lines with button detailing. The Taylor headboard will add a timeless style to your bedroom. The Taylor floor-standing headboard will add a modern elegance to any bed frame, and it will be the ideal finishing piece to your divan base.